It's Pride Month! Yup, there's a lot going on in the world right now so I wouldn't blame you if it flew over your head. With the protests happening across the globe, it's a good time to remind us all that Pride began as a riot against police brutality on the LGBTQ+ community, and it was lead by queer black women.
So, no. Pride is not cancelled. More than ever, this is a time we should spend echoing and amplifying what our LGBTQ+ ancestors were fighting for at Stonewall in 1969.
That being said, with the pandemic still ongoing, any sort of Pride parade should probably be considered cancelled. But that does not mean you can't still celebrate it while self-isolating! Here I have compiled a list of three amazing and underrated LGBTQ+ series that will make for the perfect Pride 2020 watch party!
(click on the title to watch the trailer)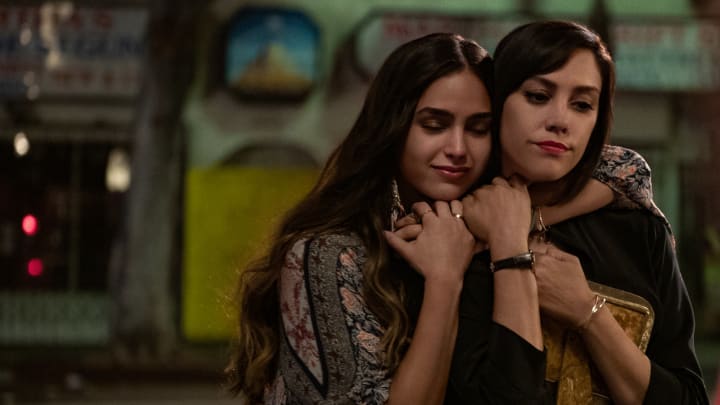 Starz Entertainment / Melissa Barrera (left) as Lyn & Mishel Prada as Emma (right)
Two sisters reunite as they go back to their home in East L.A. after their mother has passed away. As things about their mom come to light, we follow the sisters as they are faced with homophobia, the gentrification of their neighbourhood, and own sexual identities.
This series navigates beautifully through relationships, queerness, Mexican-American culture, heritage, and family. It is passionate and powerful, and something to fall in love with straight no pun intended away.
Vida is available to stream on Amazon Prime and Hulu.
Netflix / Sydney Sweeney as Emaline (left) & Peyton Kennedy as Kate (right).
Everything Sucks! is the wholesome coming of age story I wish I had been able to watch when I was a kid. This Netflix mini-series takes place in the '90s and follows a group of young high-schoolers (played by actual teenagers as well) as the A.V. and drama club comes together in making a movie.
Altogether, the show is just an absolutely lovely watch. It portrays young queer love in such a lighthearted and innocent way which we rarely ever get to see on screen. It is truly just heartwarming to see, and something more teen-centred shows needs to take notes from.
Everything Sucks! is available to stream on Netflix.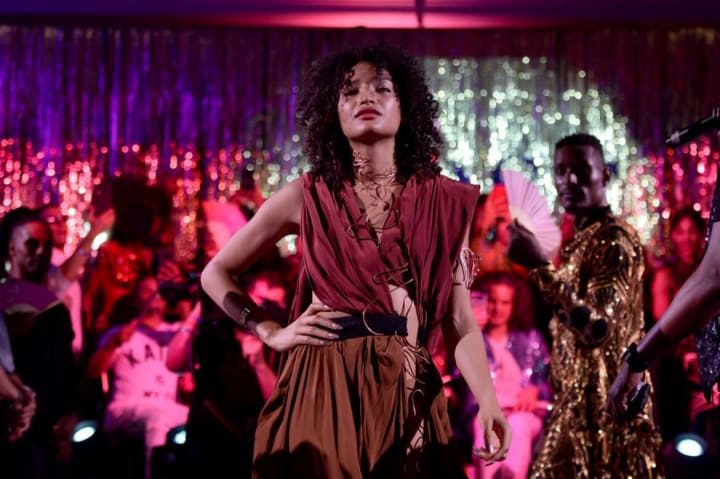 FX / Indya Moore as Angel
Pose on FX is the most groundbreaking show on TV right now. No doubt in mind. With the first season taking place in New York in the 1980s at the height of the AIDS epidemic, and the second season in the early '90s, the show explores the hardships of the queer experience, as well as the beauty and awe of ballroom culture.
Not only is the cast almost entirely of black and POC actors, but it also has the largest ever cast of trans actors on scripted television history! This show is full of raw, revolutionary, and the most refreshing portrayal of true and historical LGBTQ culture that you could possibly be watching right now.
Pose is available to stream on Netflix.
I hope I gave you something good to watch this month! It is fortunately becoming more and more frequent to see well-written queer characters on screen, but they are still often enough swept off to the sidelines. But that's not where we belong. We belong on the frontlines, and these series show that.