Based on the best-selling novel by Irish author Sally Rooney, BBC Three's adaptation of Normal People is a near word for word parallel as it tells the raw and realistic story of Marianne (Daisy Edgar-Jones) and Connell (Paul Mescal). An infatuation started as teens through secret kisses (and that which follows) that would continue to be revived and deepen as their lives persist on crossing paths throughout the years.
By sheer coincidence, I had decided to read the novel just the week before the release of the tv-series. When I found out about the adaptation I was immediately thrilled, and yet wary of how they would go on to depict the tender nuances on screen. With the pages fresh in my memory I sat down on the couch with high expectations and clicked play.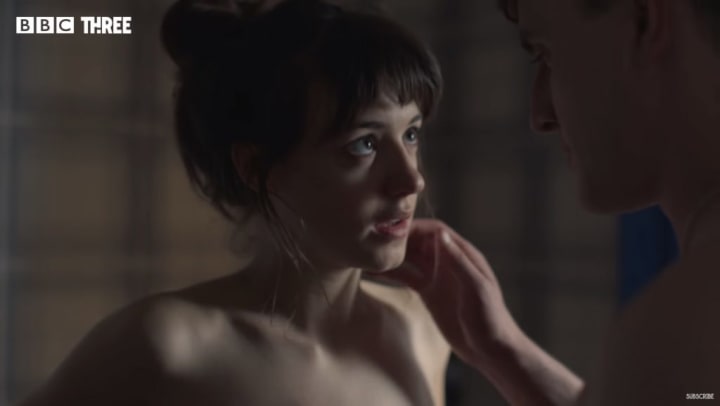 (BBC Three: Normal People) Daisy Edgar-Jones as Marianne.
Normal People is undoubtedly one of the most true-to-word book adaptations made. I was practically able to recite the dialogue along with the characters, only a handful of times did I notice the conversation skew from the original. However, there was one odd difference between the series and novel that I found slightly off-putting.
You see, the novel is chaptered by dates and time jumps, but the series doesn't commit to that format until halfway through. This makes the first 6 episodes feel rather rushed and restless as they still stick to the same events, but neglect the time jumps and just squeezes it all together – making a month feel like three days, half a year a month, etc. The moment the series adapts to the time skipping and lets down its hair, it instantly becomes much more natural and at ease.
By being such a faithful adaptation, especially in regards to dialogue, I did notice that the conversations at times did come off a bit dry. As if it was being read straight from the script with no vocal acting. This could be because the story is very minimalistic – with little to no soundtrack and just a lot of vampire-ish starring.
If you have read my piece The Power of Silence in Cinema, you know that I'm a sucker for slow-burn romances with lots of silent tension. But I really struggled to be captivated in the first half of this series.
It might just be that my foreign Scandinavian ears are to busy making sure I catch everything that's being said, making me end up missing out on the nuances in their voices. I'm not quite sure. But if you do happen to feel there is a lack of dynamic in the dialogue, and also happen to not be Irish, maybe keep that in mind whilst watching.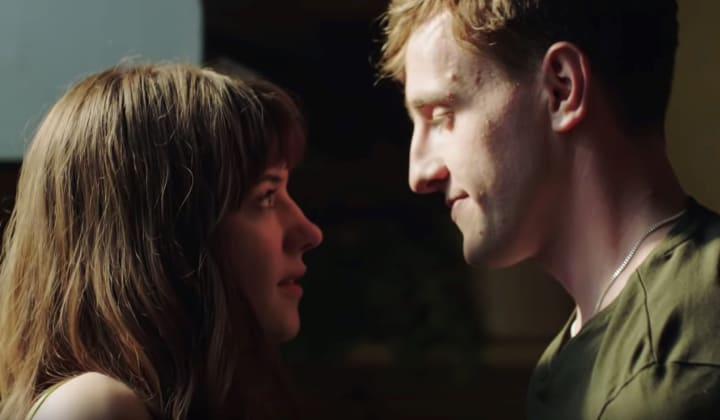 (BBC Three: Normal People) Marianne (Daisy) and Connell (Paul) together.
Although canonly set between 2011 and 2015, the series gracefully floats through ambiguous political discussions and little to no use of social media, making its mark as a modern story with modern characters that have as much appeal now as it would have in 2008 or 2026.
With its vague reminiscences of the early 2010's, there is also an appeal to those of us in our late teens and early twenties. It's a nostalgic sugarcoated memory of a simpler and less-tech focused life.
With this ambiguity and minimalism, it in ways make the story much more focused. We see these two people live a life in our physical world, a world that feels closer and less impersonal as it sometimes can online. Of course, some series have mastered social media and created a world modern and relevant to our own – HBO's Euphoria, in particular, comes to mind.
But Normal People isn't and doesn't attempt to be a commentary on current society. This timelessness gives it all the more space to really concentrate on this relationship and them as individual persons.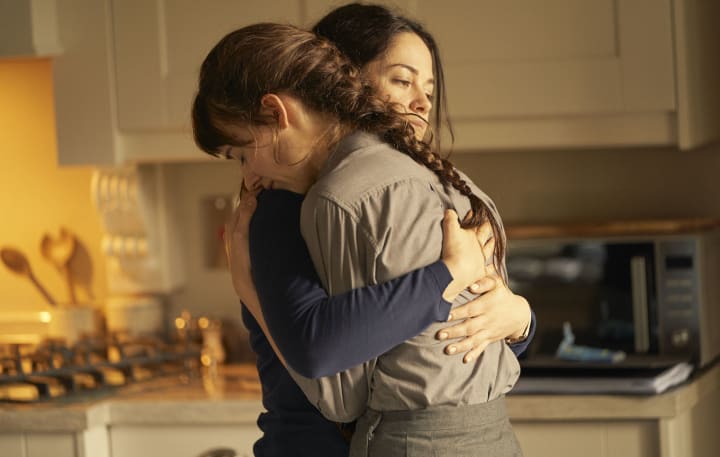 (BBC Three: Normal People) Lorraine (Sarah Greene) and Marianne (Daisy)
There are several sincere and joyful moments in these 12x 20-minute episodes. Based on the general hype for this series, you will probably enjoy quite a bit of it. Personally though, I struggled to get through the first half.
Had it not been because I enjoyed the novel so much, I don't think I would have finished it. Which is a shame, as it is in the end that it really comes together.
The series has been praised for its realistic and uncensored sex scenes, but even in those moments, the characters felt held back and restrained by this new visual format.
In the end, it comes up to your individual taste. If you enjoy young-adult romances and semi-pretentious wine conversations, give it a shot. If not, there is always the book (or these 10 mini-series on Netflix).