While some people are being almost offensively productive during these hours of self-isolation, many of us just want to take this time to relax and unwind. But maybe, even though you have more free time than ever, you're still not in the mood to sit down and read those Game of Thrones books, or let your partner convince you to watch One Piece with them (which consists of a glorious 925 episodes… RIP).
In that case, I've compiled a list of 10 mini/one season-series that you can binge through in just a couple of hours and then move on to the next one!
Click on any title to watch the trailer.
10 episodes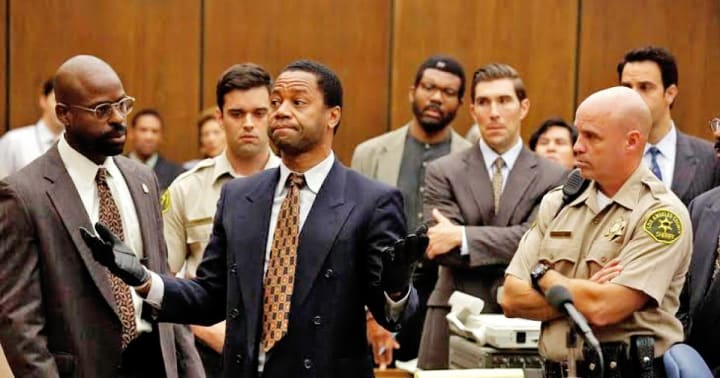 Sterling K. Brown as lawyer Christoper Darden (left) and Cuba Gooding Jr. as O.J. Simpson (right).
The People v. O.J. Simpson might be the most infamous trial of the century, and in the first season of FX' American Crime Story it is vividly directed and reenacted with chilling performances. Whether guilty or not isn't what truly drives the story – nor the eventual outcome of the trial. But rather the utter insane chaos that unfolded from the clash of media, fame, and a horrendous double murder. This mini-series will have you biting your nails and clenching your fists as what went on behind closed doors and cameras are revealed.
9 episodes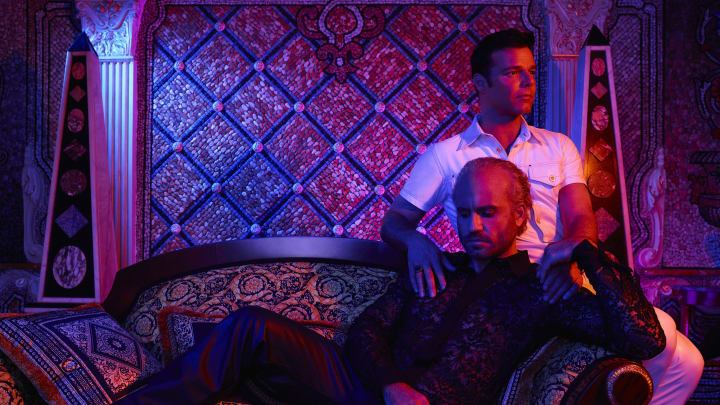 Édgar Ramírez as Gianni Versace (bottom) & Ricky Martin as Antonio D'Amico (top).
It's a sunny day in 1997 Miami, Florida when beloved fashion designer Gianni Versace is gunned down on the steps outside of his villa. With Darren Criss giving the performance of a lifetime as serial-killer Andrew Cunanan, this second season of American Crime Story ventures down the dark and disturbing path of his becoming and undoing, balanced with the impact and legacy of Versace himself.
8 episodes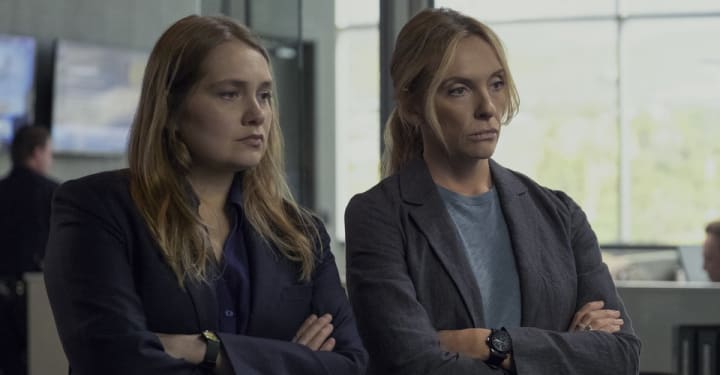 Merritt Wever as det. Duvall (left) and Toni Collette as det. Rassmusen (right).
Based on the true story of Marie Adler, a victim of rape who was dismissed and ridiculed by police, and Detectives Karen Duvall and Grace Rasmussen who would go on to hunt down the truth about the serial-rapes that took place in Colorado and Washington State. Heartbreaking, infuriating, and immensely powerful, Unbelievable is one of the best police procedural dramas out there.
6 episodes
Members of Rajneeshpuram.
This Netflix documentary follows the unravelling chronicles of how the conflict between Oregon locals and the followers of the Rajneeshpuram cult led to an international scandal and the first bioterror attack in the U.S. With interviews from members as well as the opposition (and even Guru Osho's right hand: Sheela), the series goes through the thrill and controversies of a time that tested the culture of the United States.
6 episodes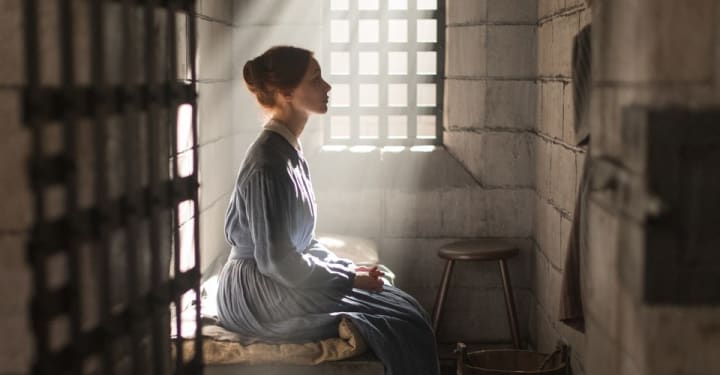 Sarah Gardon as Grace Marks.
Based on the novel by Margaret Atwood of the same name, Alias Grace follows the story of Grace Marks – an Irish immigrant in Canada 1843, who is accused and convicted of the death of her employer and his housekeeper. With extraordinary performances and cinematography, this fascinating story is a mesmerising must-watch about the becoming of one of the most notorious women in Canada.
10 episodes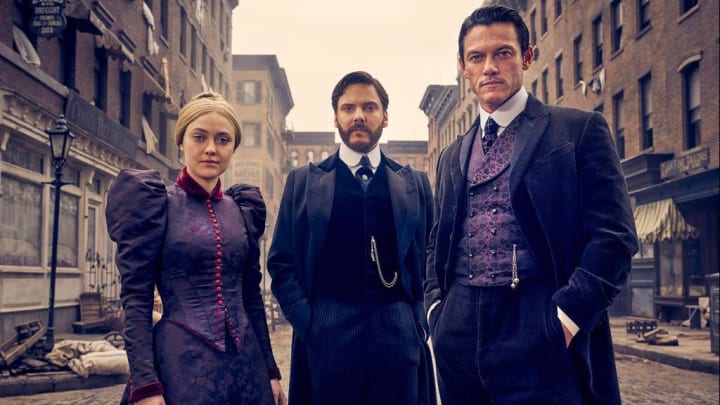 Dakota Fanning (left), Daniel Brühl (middle), and Luke Evans (right) in The Alienist.
It is 1896, a series of ritualistic killings of young prostituted boys are unwinding in the city of New York. Amongst the rich and powerful, and those starving in poverty, a psychologist, illustrator, and police secretary are appointed the investigation. The Alienist is a sinister period crime-drama tackling class, law, and deeply twisted psychology.
6 episodes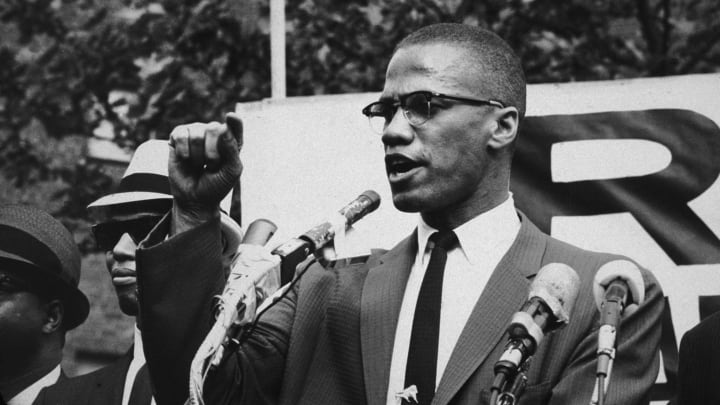 Malcolm X before his death in 1956.
Decades after the assassination on civil rights leader Malcolm X, activist and historian Abdur-Rahman Muhammad sets himself out on the mission of finding out the truth about the outrageous crime that so many seem eager to bury. The truths and lies uncovered in this Netflix documentary are eye-opening and atrocious, a case that will confront both peers and government alike.
10 episodes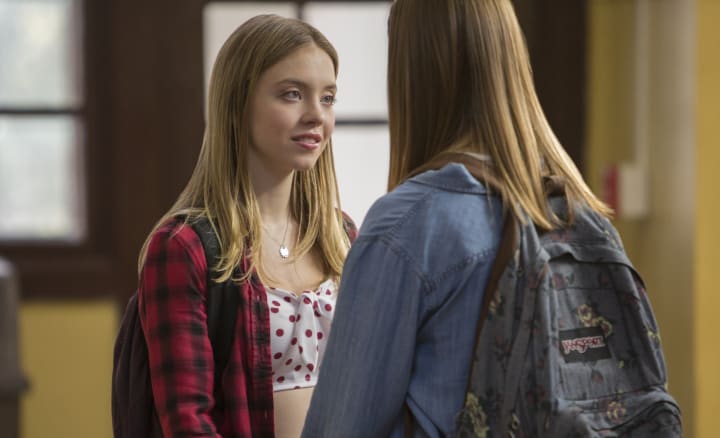 Sydney Sweeney (facing) Emmaline and Peyton Kennedy (back) as Kate.
As you might be able to tell, crime-related stories seem to be majority fitting into the format of mini-series. But fear not! Everything Sucks! is the perfect quarantine watch if you just want to turn off your worries and watch something healing and wholesome. This American dramedy series is a refreshing coming-of-age story with actual teenagers, all whilst drizzled in cutesy 90's nostalgia.
10 episodes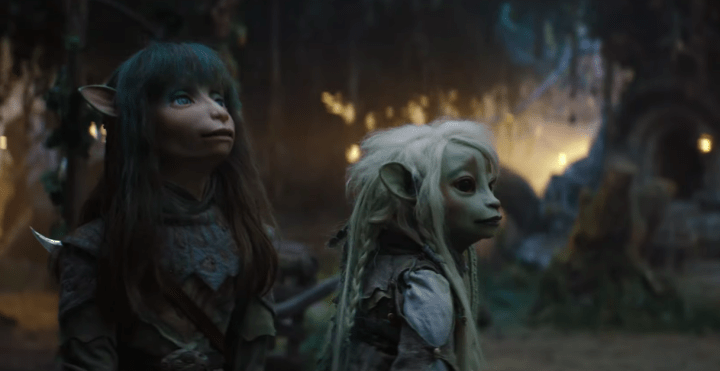 Rian (left) and Deet (right) – the handmade and acted out puppets.
Set in the beautiful fantasy universe created by Jim Henson, three Gelflings are set out on a quest to save their world from the evil Skeksis that are corrupting The Dark Crystal and thus the core of their planet. With impressive puppeteering and characters to fall in love with, Age of Resistance is a perfect series to watch for all ages with everything you could wish for in a fantasy adventure: the thrilling fight for equality and power and the strength in friendship and empathy.
8 episodes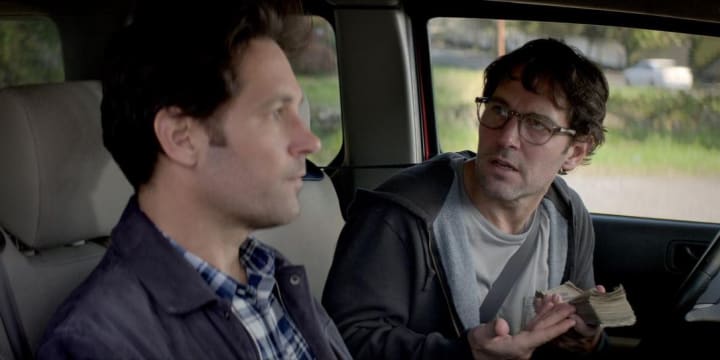 Paul Rudd (left) as Miles and Paul Rudd (right) as Miles.
You go to a sketchy massage place recommended to you by a colleague, but it turns out it does not end with the happy ending you expected. You wake up buried in a grave, only to find out that a new and improved you – a clone – has replaced you. One Paul Rudd is already a joy, but in this short Netflix Original, you get double, and it's just as hilarious and delightful as it sounds.